Majestic Upper Mekong Laos 2018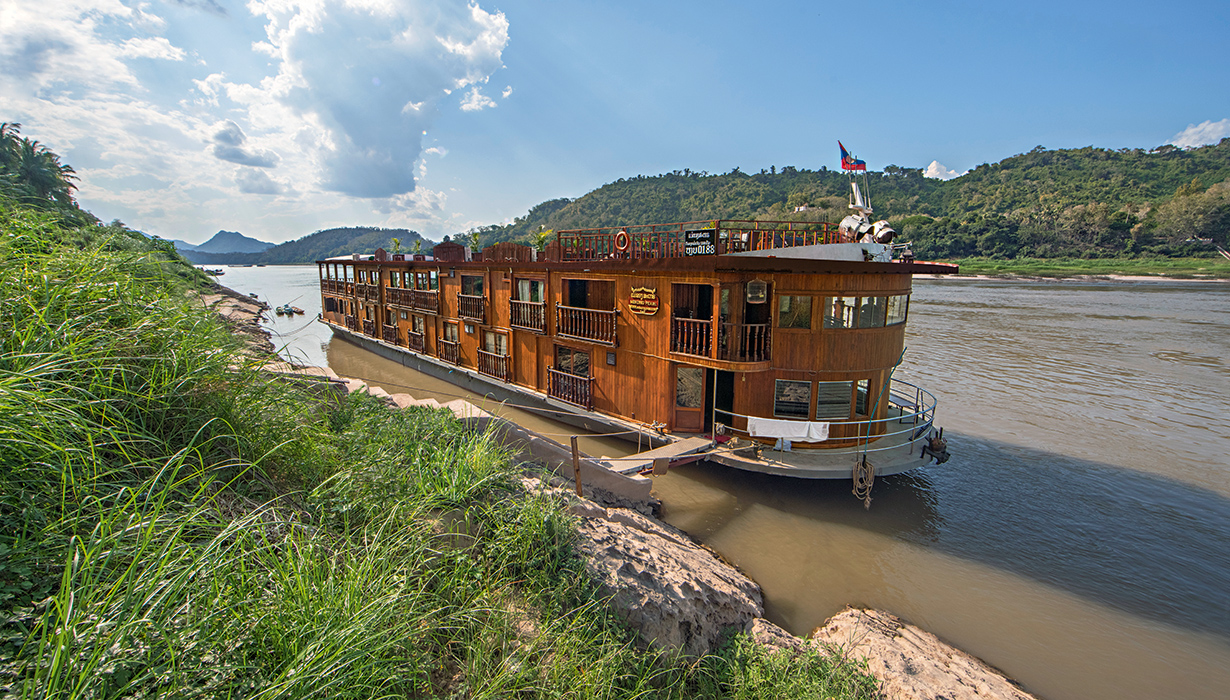 From time to time we stray from our beloved Europe to explore destinations further afield. Through our German Partner Lernidee Trains & Cruises we are proud to offer several amazing cruises on the widely unknown Upper Mekong in Laos. This portion of the wild upper Mekong was until recently nearly inaccessible, and is considered one of the world's most spectacular river cruises by those in the know. Our most popular voyage is an 8-day trip between the Golden Triangle and Luang Prabang, featuring Lernidee's brand-new boutique vessel Mekong Pearl. Join an exclusive group of no more than 29 guests, spoiled by a staff of 18 in deluxe, all en-suite cabins, on-board spa, and a sun deck with bar service on a journey into a forgotten world without roads, cars or power. Learn about the Thai and Lao peoples' traditional lifestyles, and revel in the splendor of the UNESCO World Heritage town of Luang Prabang, where temples, monasteries and French colonial buildings peek out from tropical greenery.
For more information, 2017 and 2018 travel dates and rates, and to secure your cabin now contact us at your earliest opportunity.
About Author