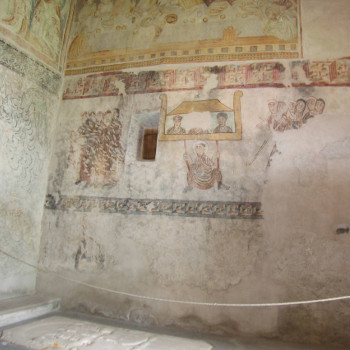 Church of San Procolo/St. Prokulus – Naturns, Südtirol, Italy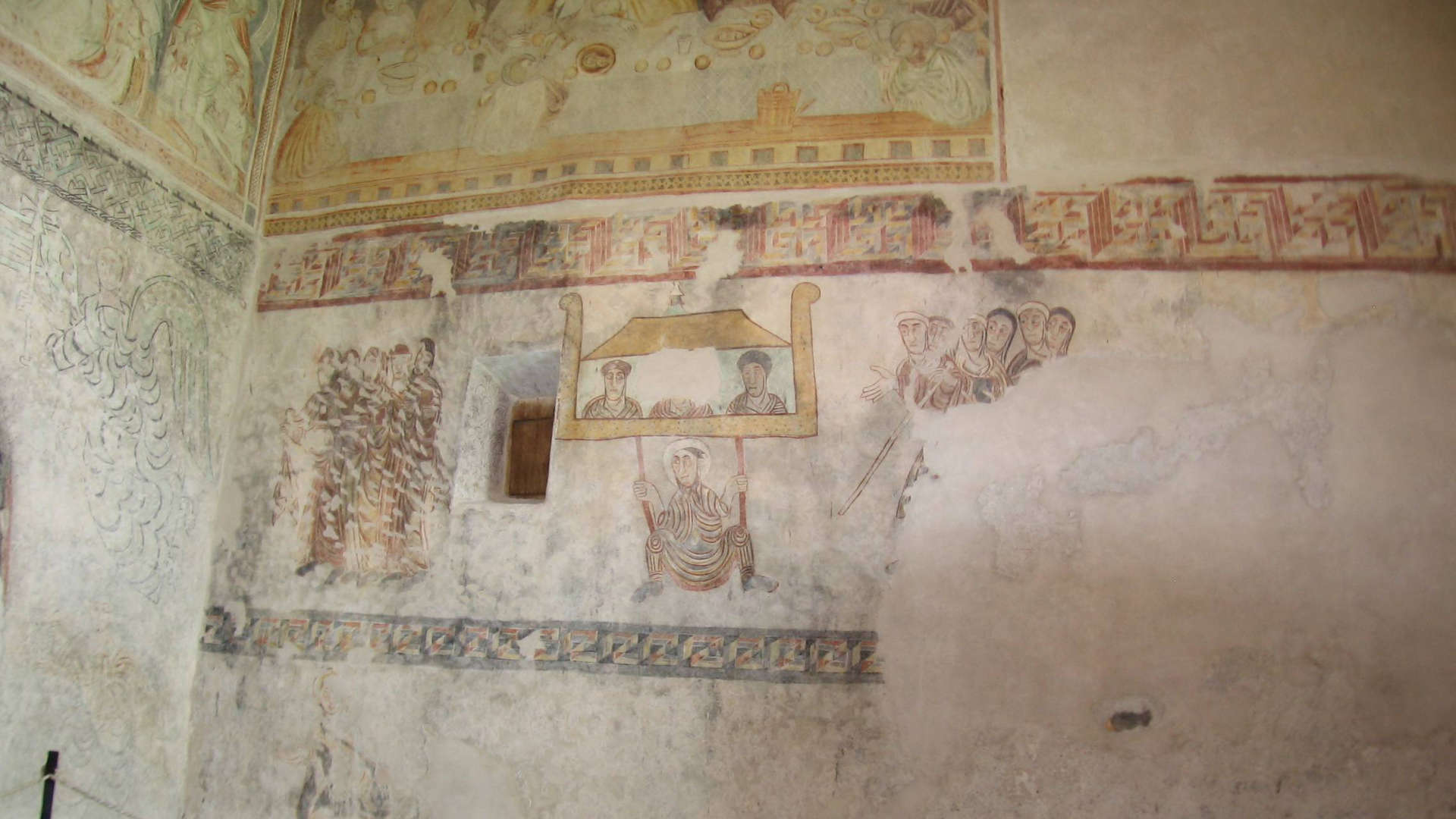 Imagine a church about a thousand years older than St. Peter's Basilica in Rome, with a cultural heritage beyond imagination – enter an unassuming little chapel in the heart of Alto Adige/Südtirol, the German-speaking part of Northern Italy that bears a fascinating secret. Located amidst apple orchards, its nave is scarcely bigger than a laundry room offering little room for guided tours. You would never be bored inside, though, thanks to the stunning and unorthodox paintings found in the sacred spaces of the little church featuring the oldest frescoes in the entire German-speaking area of Europe. These pre-Carolingian artworks were discovered only in 1923 and are simply like nothing else you have ever seen before. In fact, the early medieval image on the south wall of the building is remarkable for a fresco in a Catholic place of worship: a man sits on a swing in long robes and seems to be hanging out a window. His hair, under a halo, blows in the wind. Locals will tell you that that one feels a particular energy, especially around the altar – devotion and esoteric vibes for more than a thousand years attest to St. Procolo as a center of cosmic energy.
To experience the church of St. Prokulus yourself, request a quote for our Alpine Peaks, Passes & Wine program, or contact us for a tailor-made journey to Südtirol.