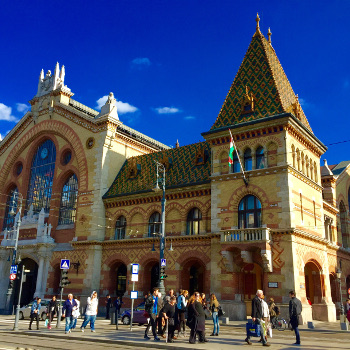 Great Market Hall – Budapest, Hungary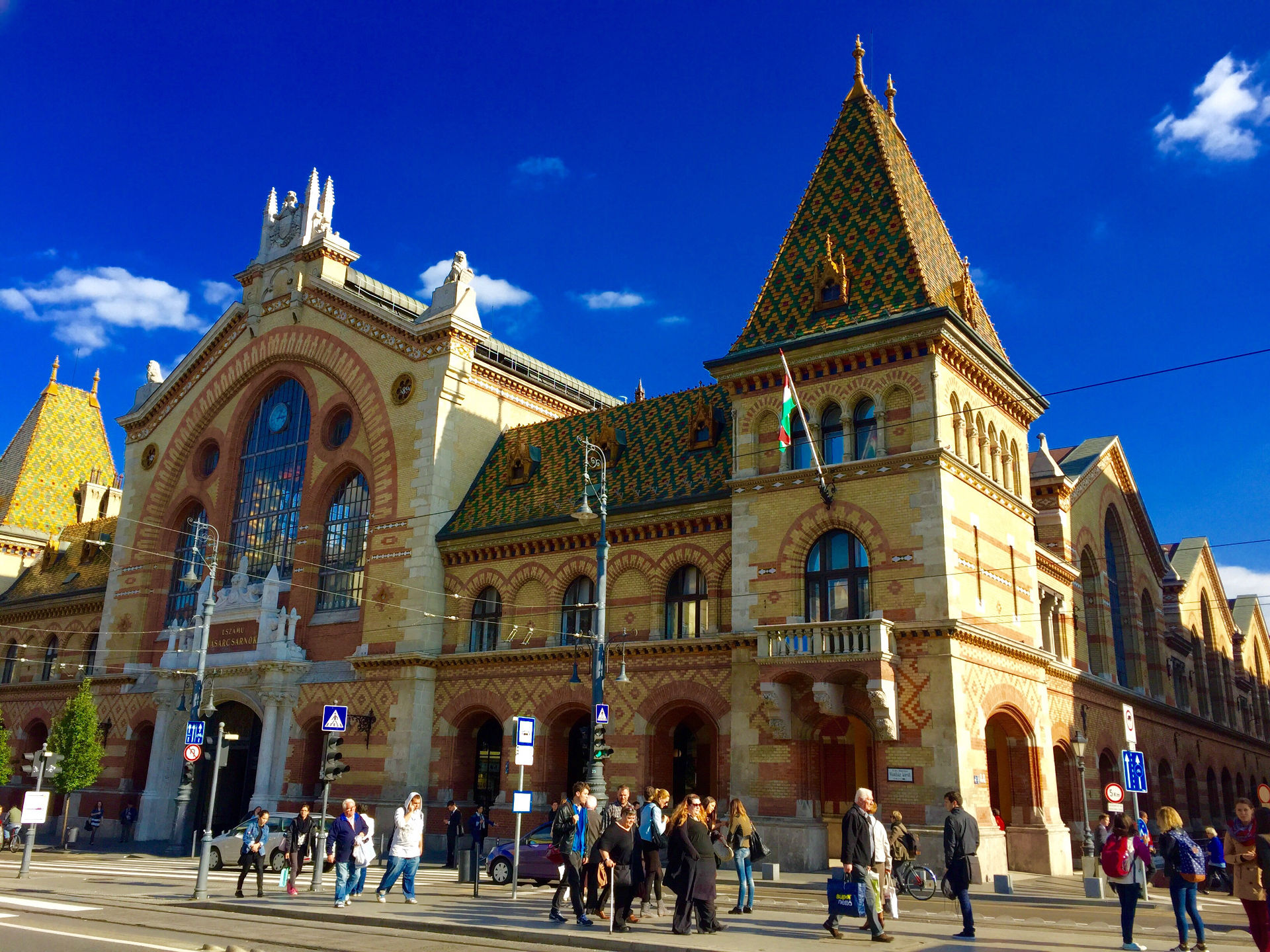 We love European markets – flea markets, farmers markets, market halls. The Great Market Hall in Hungary's capital encompasses a bit of everything. Built at the end of the 19th century, the Central Market Hall (officially called 'Központi Vásárcsarnok' in Hungarian) is the largest indoor market in the city. Among other things, on the first floor you'll find a large selection of sausages, meats, cheeses, fruit and vegetables. On the second floor, there are food stands and plenty of vendors selling handicrafts, clothing, embroidery, chessboards and other souvenirs. Paprika and Tokaji are also sold here. In the basement, there is a fish market, a small Asian grocery store, a supermarket, and a small drugstore. While focusing on Hungarian products, on International Gastro Days (held on Fridays and Saturdays), the Central Market Hall also features the food and cuisine of a foreign country.
To experience the Great Market Hall in Budapest yourself, request a quote for our Bohemian Heritage program, or contact us for a tailor-made journey to Budapest.